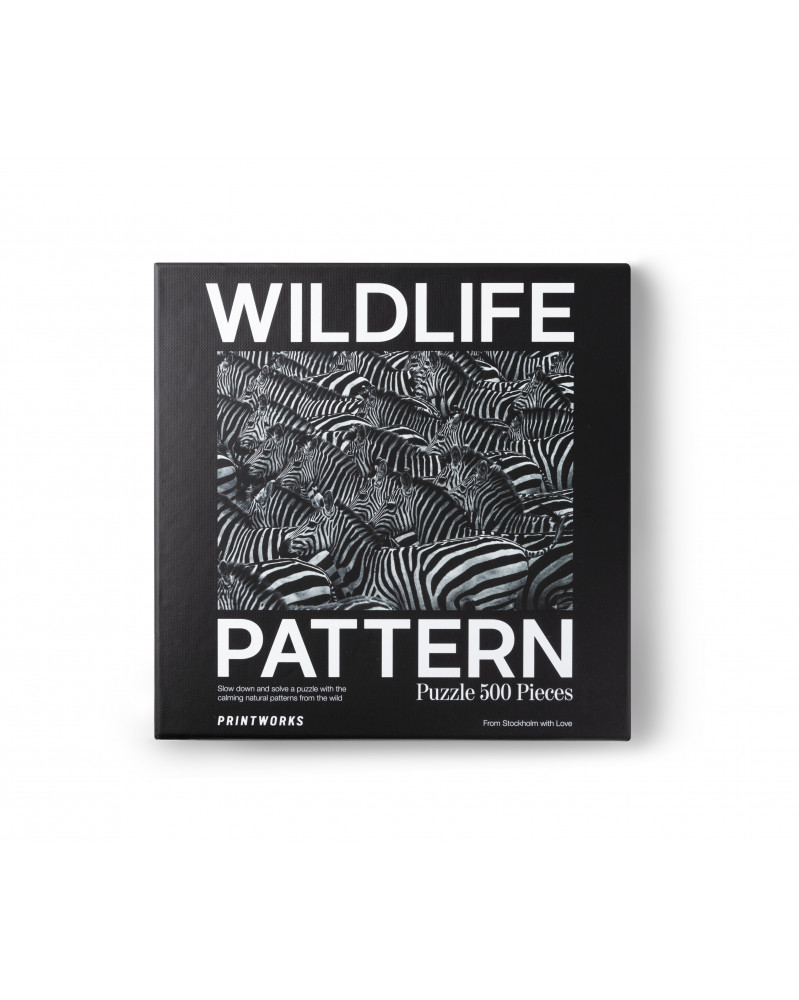  
Puzzle - Zebra, Wildlife Pattern by Printworks
Designed by Printworks, this splendid Zebra puzzle is a fantastic masterpiece !
Relax while solving a puzzle with soothing patterns inspired by nature. Patterns found in nature affect us deeply and nourish us, you could say they have a healing effect on humans.
Looking for matching pieces and focusing on a single task can relieve stress and create a sense of peace and tranquility.
That's why we decided to reproduce nature-inspired patterns in a 500-piece puzzle. Have fun !
MSRP : €16.66
 En stock (prêt à être expédié)
3 jours