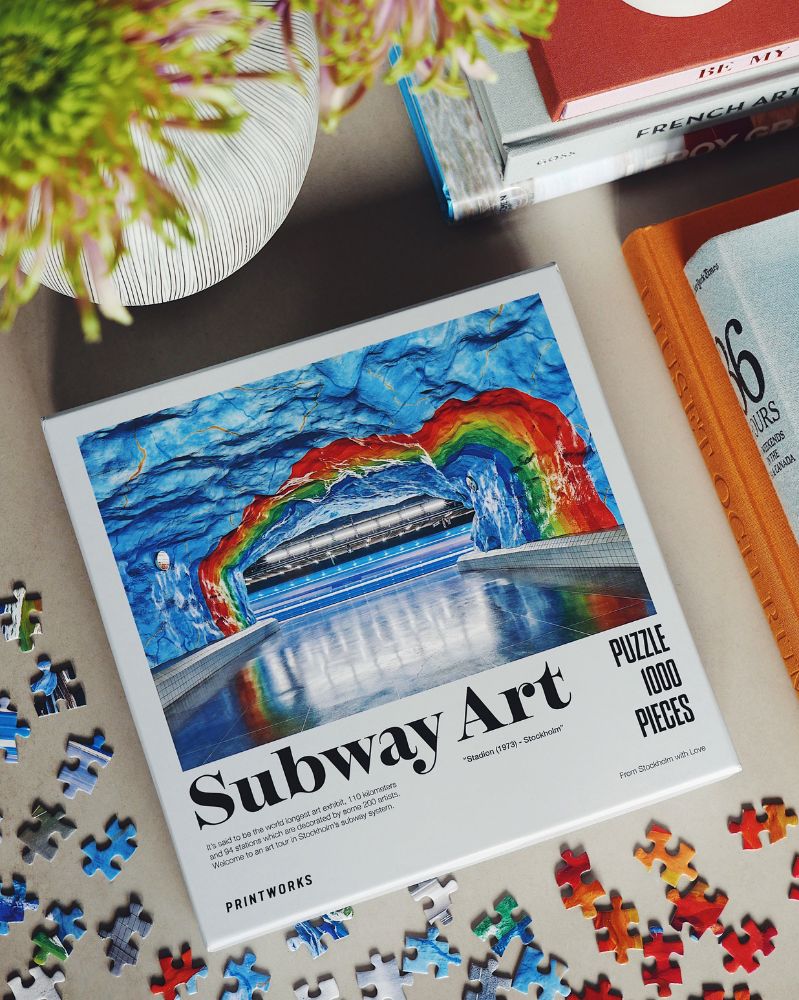  
Puzzle - Subway Art Rainbow by Printworks
Designed by Printworks, this splendid Stockholm Subway Puzzle is a true masterpiece !
The Stockholm Subway is often referred to the longest art gallery in the world ! This project is aiming to make art accessible to a wider community.
To represent the unique beauty of the Stockholm metro, these puzzles were created with the help of a talented Stockholm-based photographer.
MSRP : €20.83
 Last items in stock
3 jours