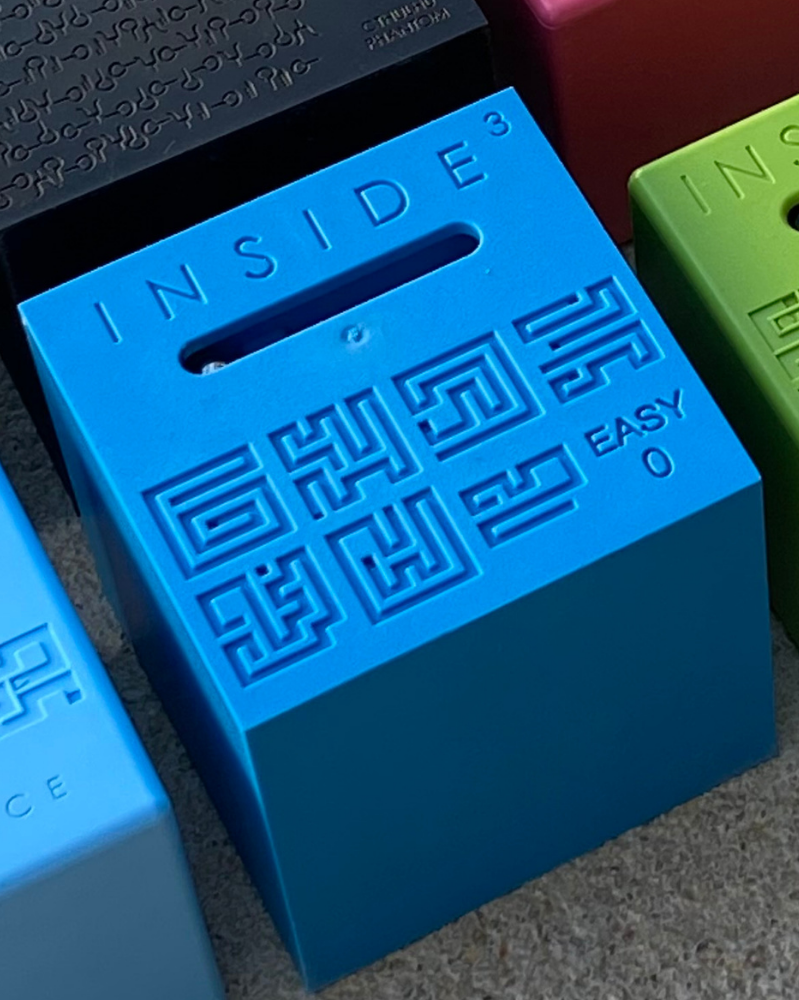  
Cube Labyrinth Inside 3 - Easy
The original series that starts with an easy cube and ends with a very difficult cube.
It is a 3-dimensional labyrinth totally in the dark. Release the ball, watch it go through the dark and try to get it out the other side by simply following the map engraved on the surface. But if that's too hard for you, you can always find a way to open the cube (no judgement, promise ! ).
For beginners. Easy is the perfect learning cube to practice or challenge friends.
MSRP : €16.66
 Shipped within 10-15 days
10 jours