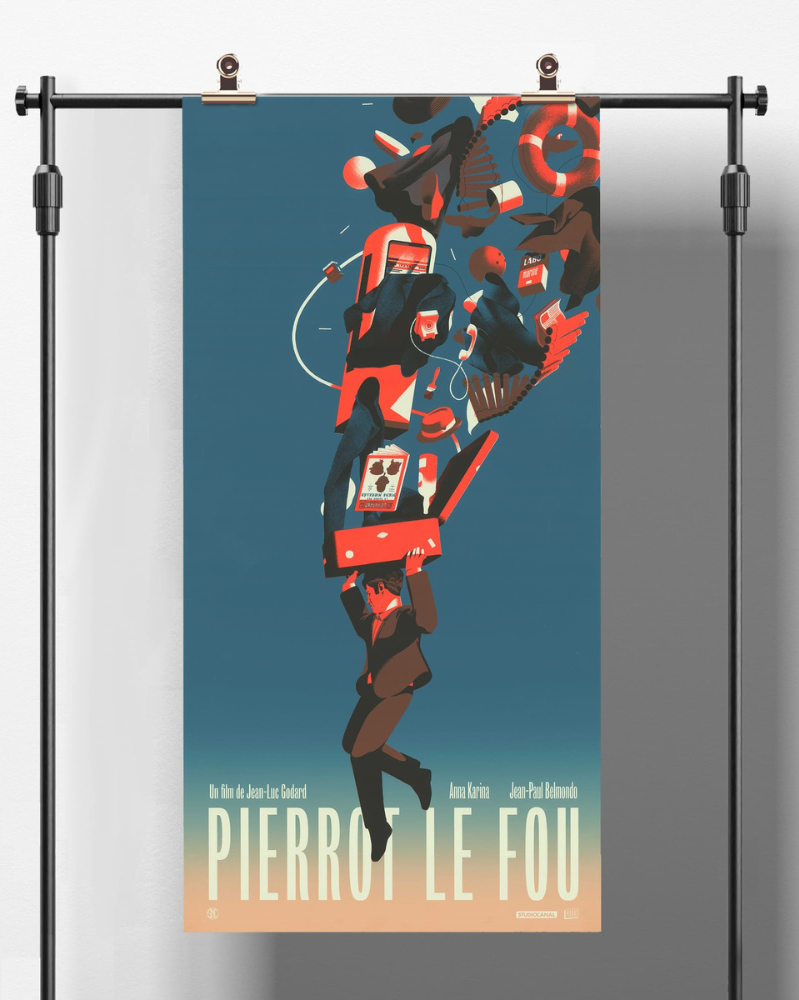  
Poster - Pierrot Le Fou (R) - Limited Edition (silkscreen)
Poster Pierrot Le Fou (regular) exclusive under official STUDIOCANAL license.
Original creation by Sebastien Plassard inspired by the film directed by J-L Godard, 1965. Limited edition to 160 copies.
Each copy is numbered and hand-signed by the artist. The poster is delivered in a customized tube, a tissue paper protects the poster and an illustration of the film director is drawn on the lid. 
MSRP : €154.17
 Shipped within 10-15 days
10 jours