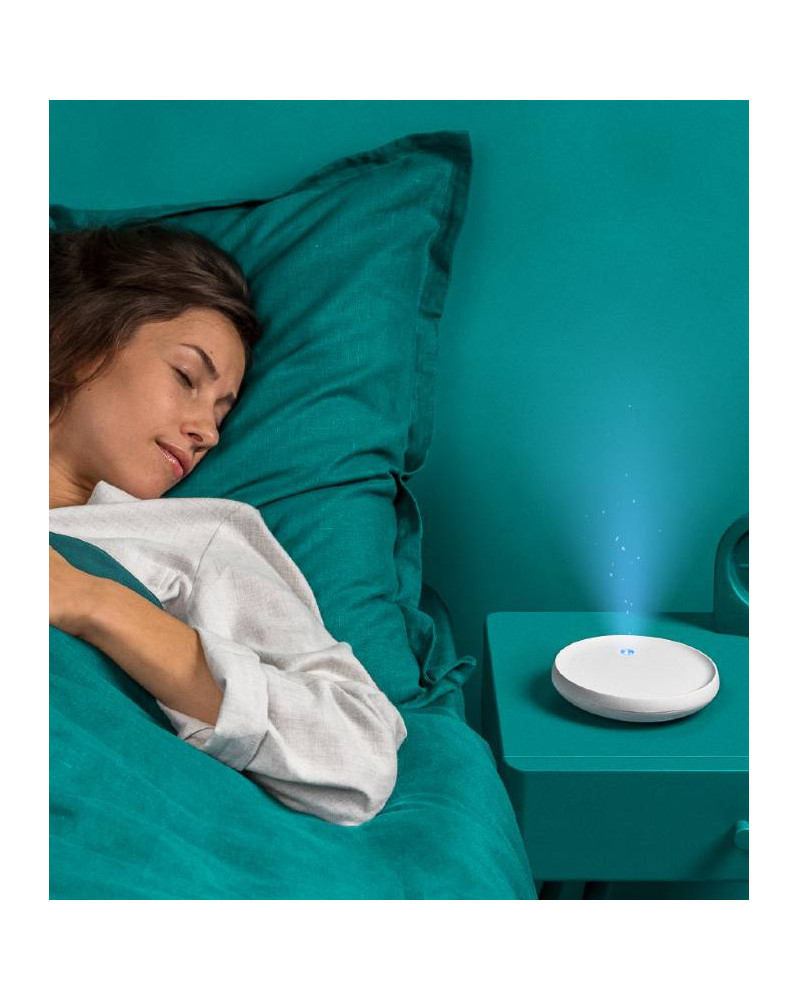  
Dodow Sleep Regulator
Dodow, the metronome that will change your nights !
Design, discreet and incredibly cute : Dodow is a luminous pebble with the power to transform your nights ! Result of years of research by scientists, designers, mediation and yoga enthusiasts, this sleep regulator has one objective : helping you fall asleep more quickly and in complete serenity !
Dodow is ultra-easy to use : placed on your bedside table, it projects a light beam on your ceiling. All you have to do is synchronize your breathing with this halo. Dodow gently takes you from 11 to 6 breaths per minute and helps you keep this rhythm. Naturally and progressively, your brain activity will slow down to let you fall asleep faster than with the help of sleeping pill ! A French innovation that has already revolutionized the sleep of tens of thousands of insomniacs.
 En stock (prêt à être expédié)
3 jours