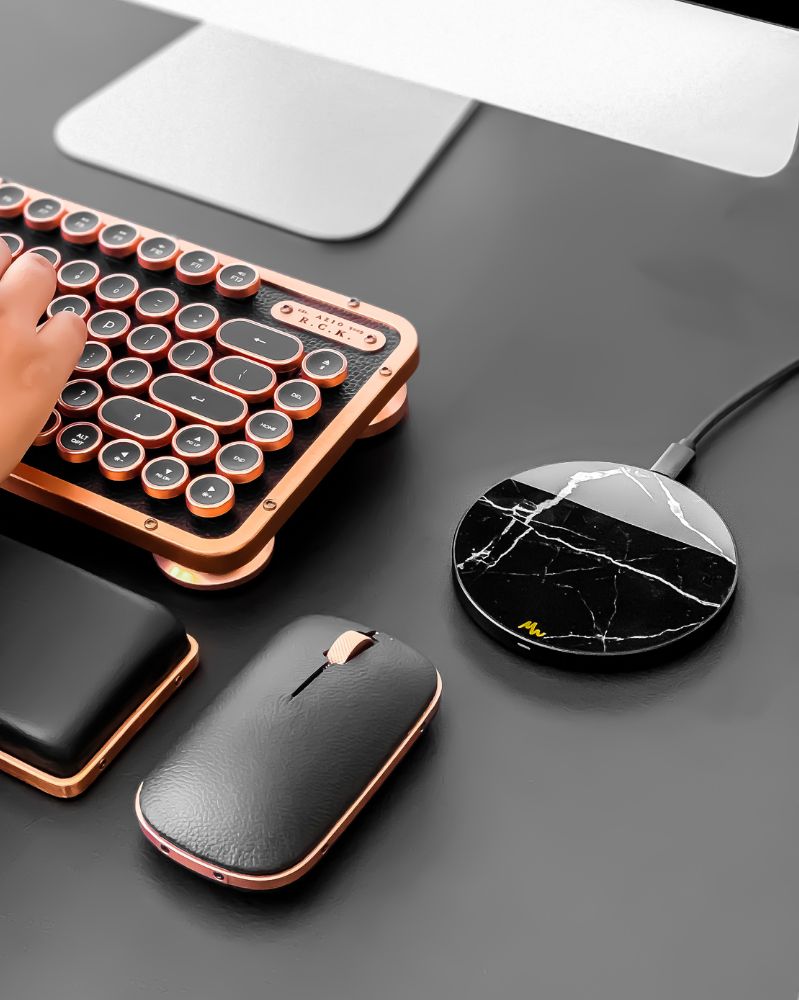  
Black Marble & Black Wireless Charger by Marie Wolt
Give the ultimate! The are wireless chargers Marie Wolt meet the luxury and power!
in addition to their luxurious design and the care taken to materials (manufacture by hand), they are equipped with the latest fast charge technology of up? 15W. You can charge your iPhone or smartphone Android 1.4 times faster than a wireless charger 5W. precious object, each charger will present

in a luxurious gift box and

with a USB-C Cable high quality braided. A unique and chic present.
& nbsp;
 En stock (prêt à être expédié)
3 jours