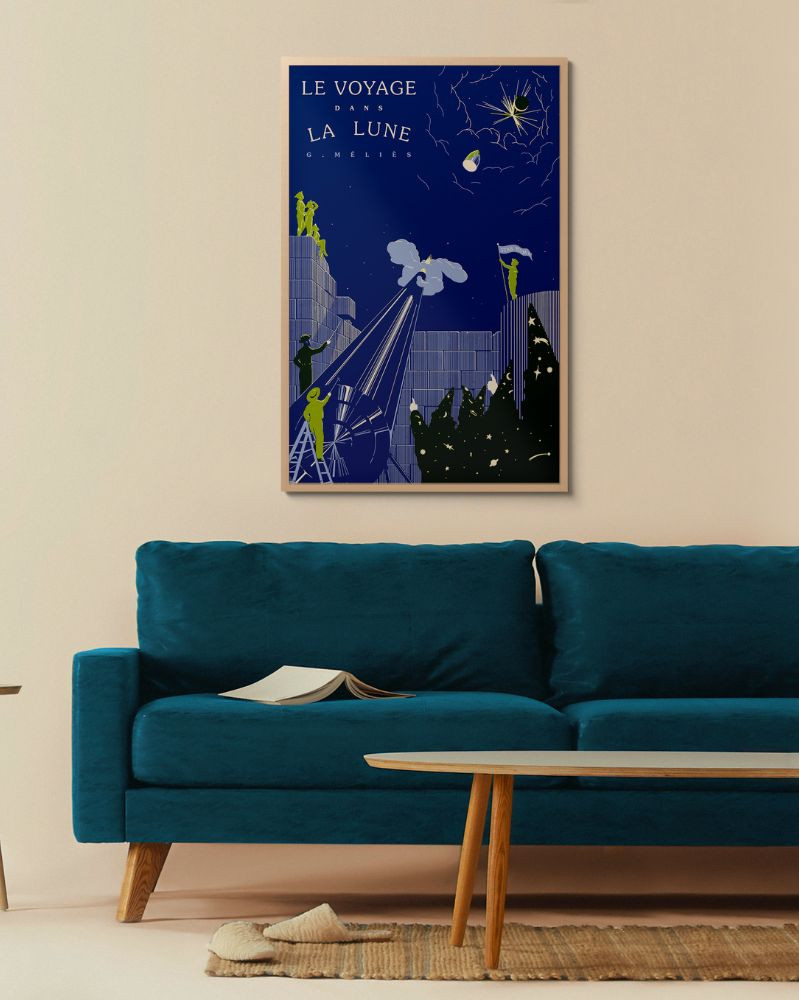  
Poster - Le voyage dans la Lune- Limited Edition (Silkscreen)
Exclusive Le voyage dans la Lune poster under official Lobster Films.
Original creation by David Adrien inspired by the film directed by Georges Méliès (1902). Limited edition to 300 copies. 
Each copy is numbered by the artist. Silk-screen printing on textured Fedrigoni ultra white paper. The poster is delivered in a customized tube, a tissue paper protects the poster and an illustration of the film director is drawn on the lid.
 Shipped within 10-15 days
10 jours