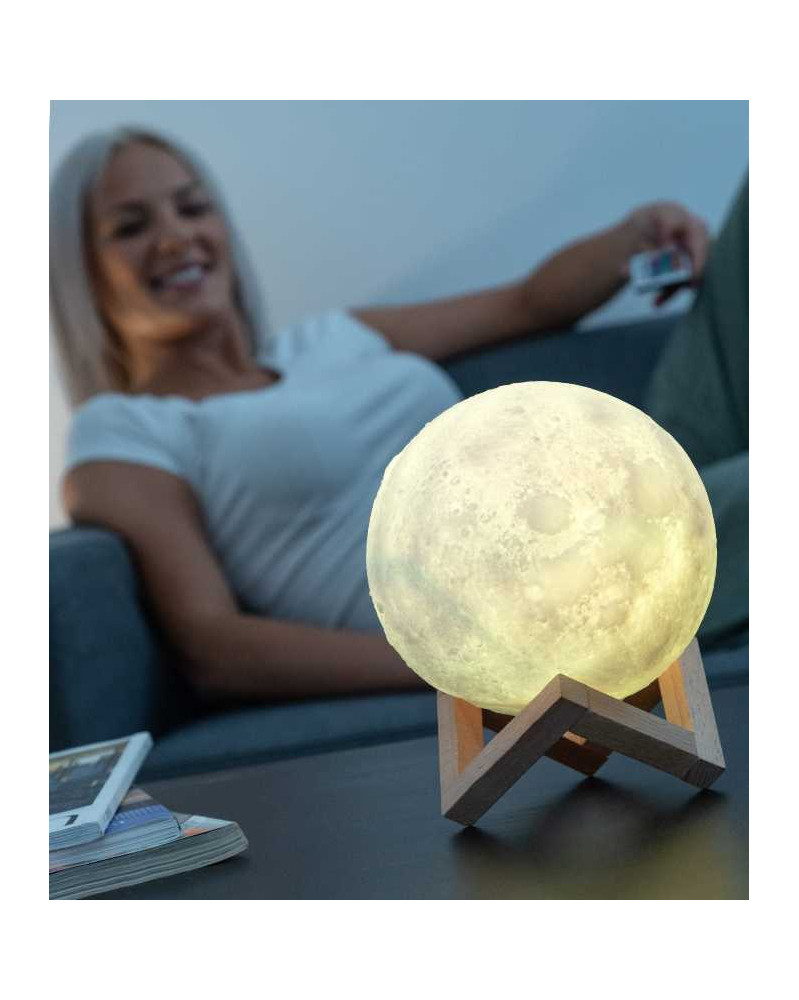  
Moondy Moon Wireless Nightlight
Let yourself be immersed in a dreamy atmosphere with the Moondy Moon Lamp !

Young and not so young will love this ultra-realistic 3D moon lamp, with its wooden base. Featuring an LED and a rechargeable system, the Moondy Moon lights up your home for up to 8 hours without interruption. You just have to use a remote control or a simple touch of the finger to turn it on.
One lamp, many colors for a multicolored atmosphere ! So who will be the next to reach the moon ?
 
MSRP : €24.99
 En stock (prêt à être expédié)
3 jours