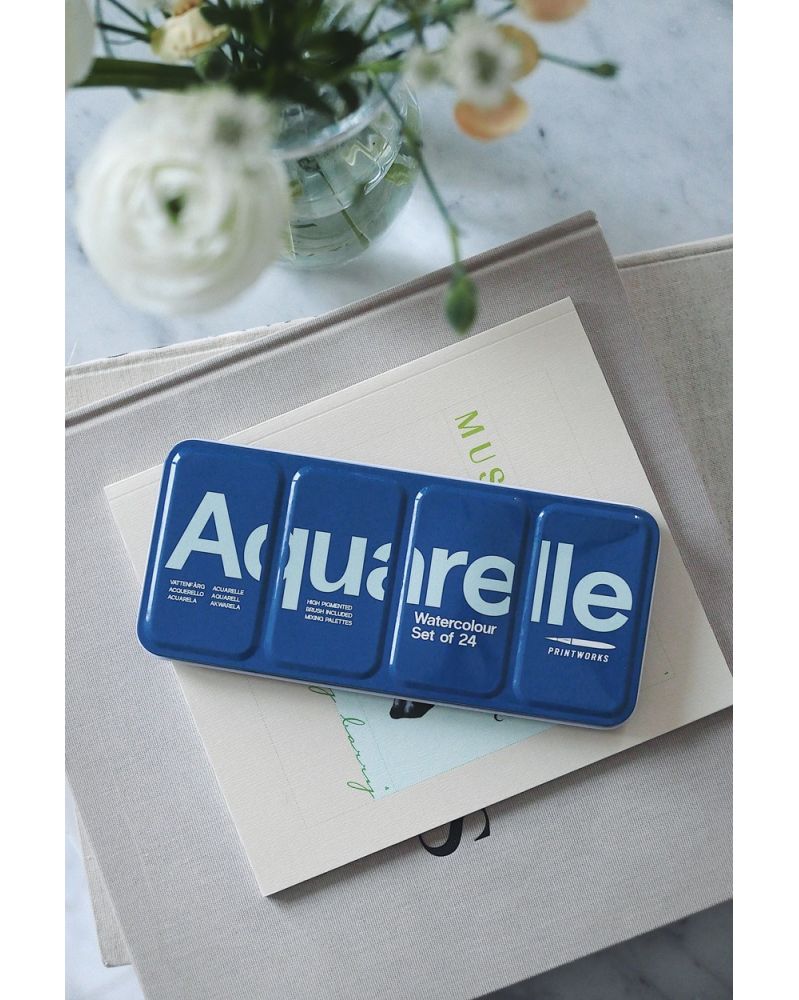  
Watercolor - Aquarelle, set of 24
Bring your creativity to life with this box of 24 vibrant and vibrant watercolor colors!
Our watercolors have been designed to provide an exceptional painting experience for beginners and professional artists. With a range of 24 vibrant, pigment-rich colors, you can create works of art with vibrant colors, delicate shades and a translucent appearance.
Each watercolor is crafted with care and precision, using only the finest ingredients to ensure consistent quality and an enjoyable painting experience. Our watercolors blend easily and layer to create unique and stunning visual effects.
Our box of 24 watercolor colors is a great choice for bringing your creative ideas to life. With our range of colors, you can create works of art that reflect your personality and unique style.